4th Annual Auction and Dinner Fundraiser  April 28, 2018
If you are interested in dinner tickets, give our office a call!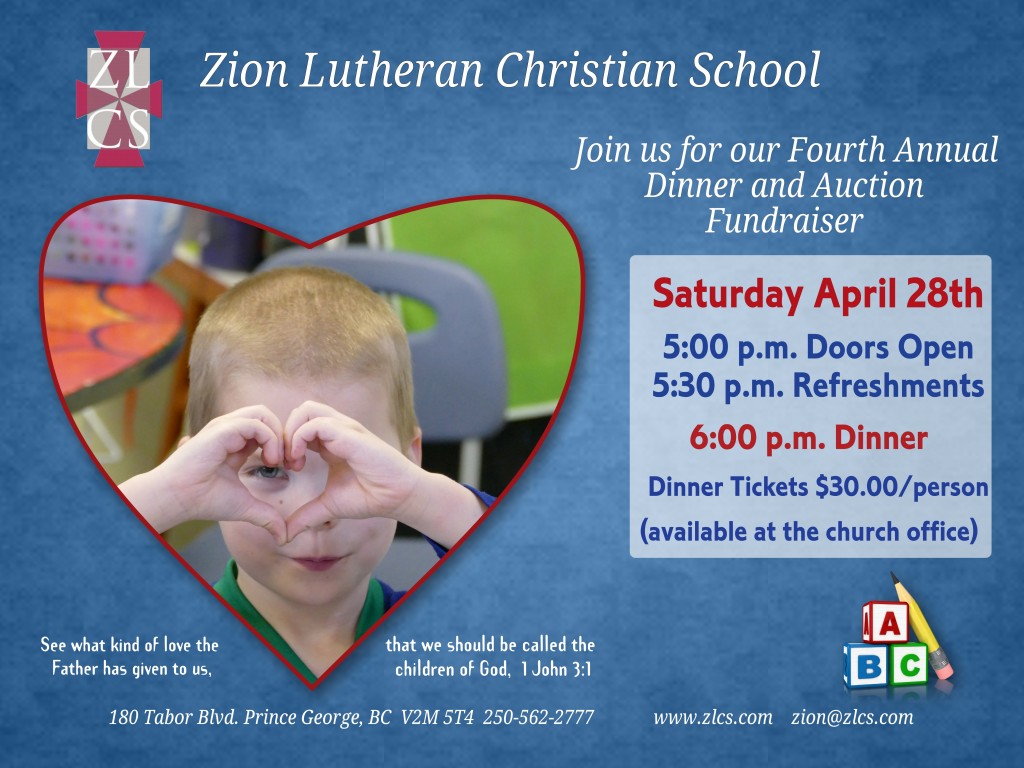 Ready, Set, Learn!
Call early as space is limited.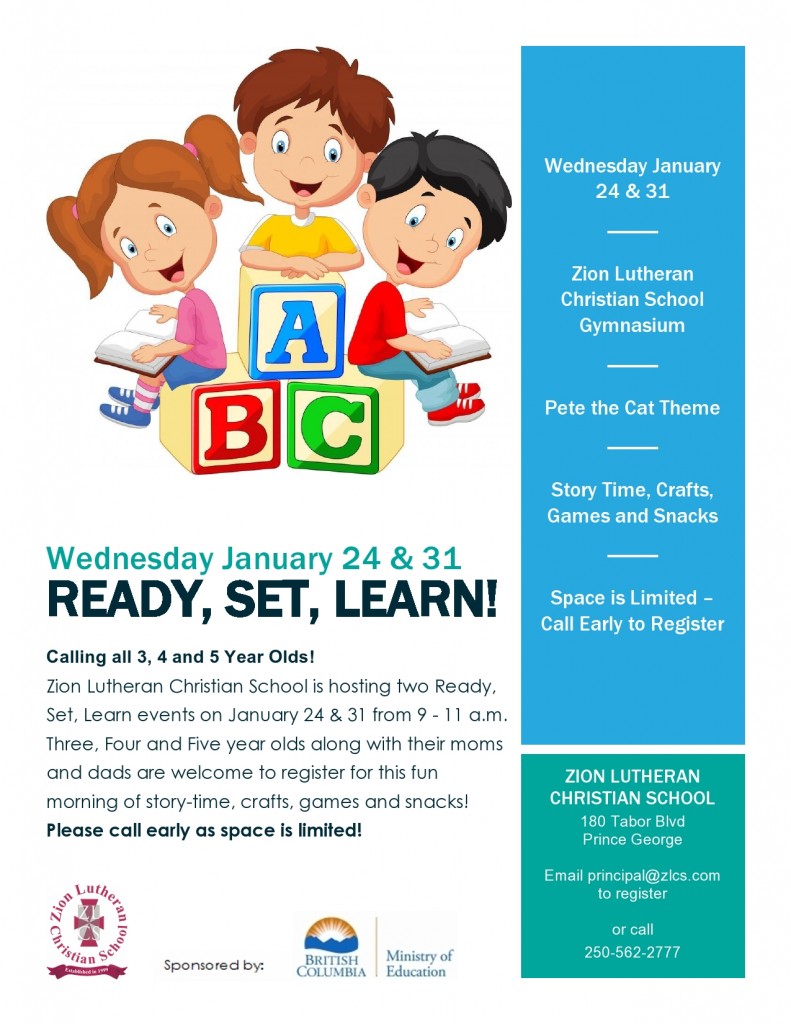 Thank you!
Thank you to everyone who supported our 3rd annual Dinner & Auction Fundraiser last month.  With your support we were able to raise nearly $11 000 for the school – Praise the Lord!  This money will go a long way in supporting the creation of a new classroom and computer lab next year in the school.
3rd Annual Dinner & Auction
Fundraiser – April 29!

Ready, Set, Learn!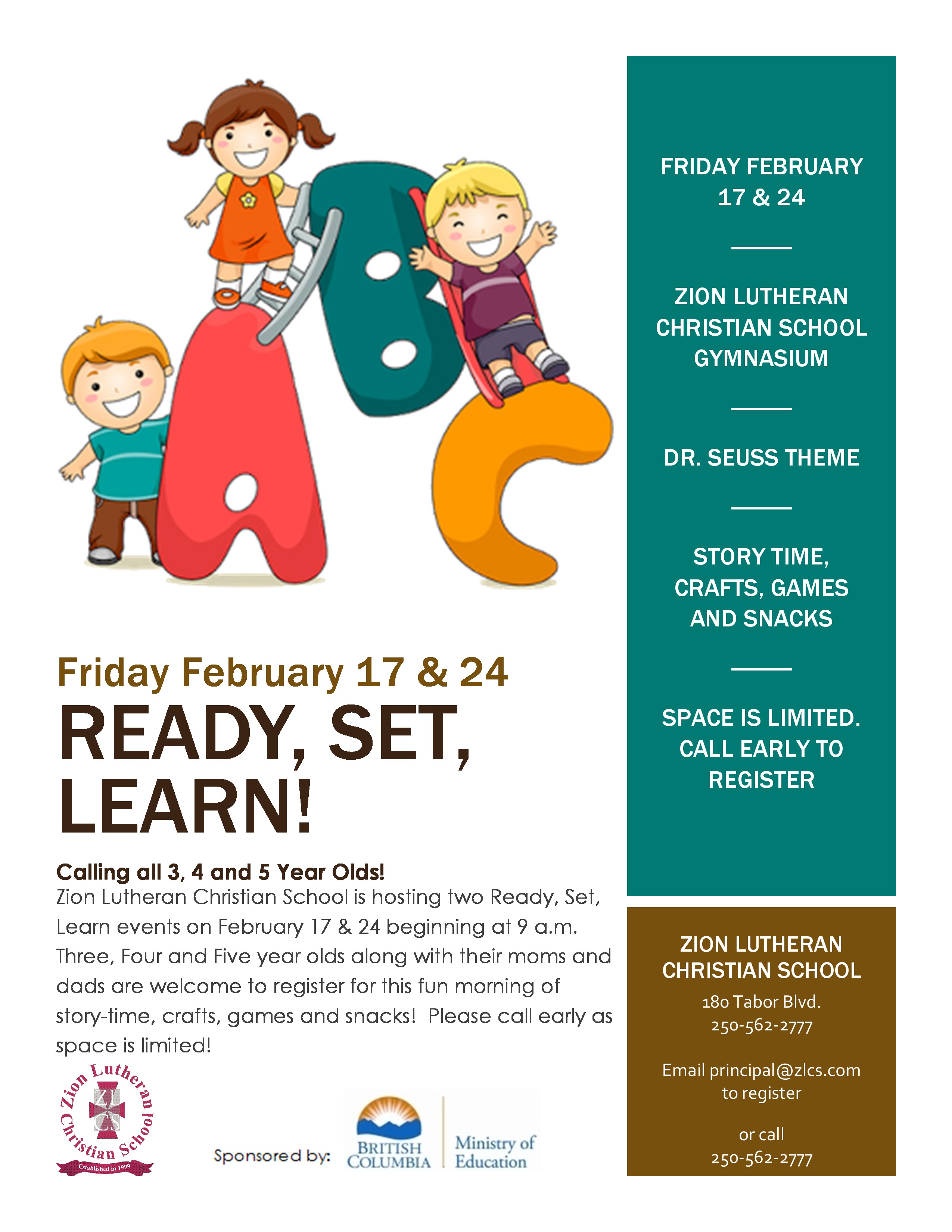 Terry Fox Run – Update
ZLCS raised $640 for the Terry Fox Foundation – great job everyone!
Terry Fox Run – September 29, 2016
Our students will be running in the annual Terry Fox run in support of the Terry Fox Foundation.  Last year we raised over $750 – an astounding total for our small school!  We are hoping to match this again this year as we gear up for the big run on Thursday September 29th.  If you would like to make an online donation to this worthy cause, follow the link below.
http://www.terryfox.ca/ZionLutheranChristianSchool