All are welcome to attend Sunday morni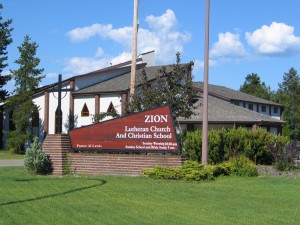 ng worship beginning at 10:30 a.m.  Adult Bible study  starts at 9:15.  Youth Bible happens every Tuesday evening starting at 6:30 p.m.  If you have any questions about our church or would like to speak with the Pastor, please call 250-562-2777.
We are pleased to introduce Pastor Peter Van Katwyk as the new pastor of both Zion Lutheran and Vanderhoof Lutheran.  Peter moved to Prince George in August, 2017.  We are pleased to have him a part of the Zion family!  Pastor Peter can be reached by calling the church office at 250-562-2777 or by email at p.van.katwyk@icloud.com.