Our Principal & Grade 6/7 Teacher:  John Haeussler
Mr. Haeussler has been our principal for the past five years.  His career began in Kitchener, Ontario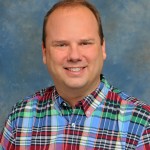 where he taught grade 6 at Christ Lutheran School.  From there he moved on to Plattsville Christian School in Plattsville, Ontario where he taught grades 3 & 4, 7 & 8, and eventually served as their principal for three years.  Throughout his career, John has become a passionate advocate for Christian education.  He is thoroughly enjoying living in Prince George where he can take advantage of all the outdoor activities available to him.  You can contact Mr. Haeussler at principal@zlcs.com.  He loves showing people around Zion and talking about all of things God is doing there!
Our Grade 4/5 Teacher:  Celena Spencer
Ms. Spencer has been a part of the Zion family for 8 years now.  She loves trying out new things, making learning an adventure in her classroom!  Originally from Burnaby, BC, Celena loves living in Prince George with her family.  You can contact her by email at cspencer@zlcs.com.
Our Grade K/1 Teacher:  Dawn Bast
We are thrilled to have Mrs. Bast return this year as our K/1 teacher.  She officially has one year of experience under her belt and is ready for another educational adventure!  Dawn brings with her an enthusiasm and eagerness that is infectious!  You can reach her at dbast@zlcs.com.
 Our Grade 2/3 Teacher: Michelle Jean
We are excited that Ms. Jean is returning to Zion this year as a full time teacher, mostly in the 2/3 classroom.  Ms. Jean specializes in language acquisition and is delighted to once again be teaching our French program this year.   You could say, she does it all!  Ms. Jean can be reached at mjean@zlcs.com.
Our EA – Jennifer Paziuk
Mrs. Paziuk is returning for her fourth year at Zion as an Educational Assistant in the Kindergarten classroom.   We are excited to have Jennifer on our staff once again for the 2017-2018 school year!
Our EA – Leona Zaluski
We are pleased to have Mrs. Zaluski join us for a good chunk of this year as Mrs. Paziuk looks after her newborn.  The Kindergarten classroom is blessed to have Leona with them for the rest of the 2017-2018 school year!  Welcome to the Zion family, Leona!
Our EA – Lorelei Schamehorn
We are pleased to have Mrs. Schamehorn (or "Mrs. S" as she is affectionately known as) returning as an Educational Assistant in the K/1  classroom for the 2017/2018 school year.  Lorelei brings a lot of energy and enthusiasm to our staff!
 Our EA – Lauren Marutt
We are excited to have Mrs. Marutt return as an Educational Assistant in our Grade 6/7 classroom for the 2017/2018 school year.  Lauren has a passion for working with young people in ministry positions.  We are blessed to have her on the team here at Zion!
Our EA – Veronica Saul
We are pleased to welcome Mrs. Veronica Saul to the Zion team this year as an Educational Assistant, mostly in our 2/3 classroom.  This is Veronica's first year at Zion – welcome to the Zion family!
Our Pastor – Peter Van Katwyk
We are excited to welcome Peter and his wife to Prince George as our new full time Pastor this year. We are all looking forward to getting to know the Van Katwyk family and hearing what God has to say to us through Pastor Peter.  Pastor Peter moved here recently from Red Deer, AB and will be serving both the congregation here at Zion as well as Vanderhoof Lutheran Church.  Welcome to the Zion family, Pastor Peter!  He can be reached by calling the church office at 250-562-2777 or by email at p.van.katwyk@icloud.com.
Our Office Administrator – Suzanne Woodrow
Where would any church or school be without their valued secretary?  We are so thankful for Mrs. Woodrow who has recently joined our staff.  She is quickly becoming our anchor in the office!  You can reach Mrs. Woodrow by email at zion@zlcs.com or by phone at 250-562-2777.
Our Music Teacher – Gail Haeussler
Gail has graciously donated her time over the past five years to help teach our older students music.  If you stop by on the right afternoon, you will be greeted with the lovely sounds of hand chimes ringing throughout the building.  The students look forward to music class each week and we appreciate Gail's dedication and commitment to our school.
Our Custodian – Dietrich Hess
Dietrich has been Zion's volunteer custodian for longer than even he would care to admit!  Dietrich has been a member of our team since we opened the doors in 1999 and feels privileged to have been able to serve his Lord in this way.  We are extremely grateful for his dedication and effort to ensure that our messes are cleaned up!