Updates to this page coming soon!  🙂
Our Principal & Grade 5/6/7 Teacher:  John Haeussler
Mr. Haeussler has been our principal for the past six years.  His career began in Kitchener, Ontario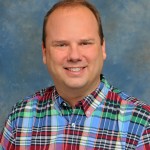 where he taught grade 6 at Christ Lutheran School.  From there he moved on to Plattsville Christian School in Plattsville, Ontario where he taught grades 3 & 4, 7 & 8, and eventually served as their principal for three years.  He is excited to be entering his 20th year in the teaching profession.  Throughout his career, John has become a passionate advocate for Christian education.  He is thoroughly enjoying living in Prince George where he can take advantage of all the outdoor activities available to him.  You can contact Mr. Haeussler at principal@zlcs.com.  He loves showing people around Zion and talking about all of things God is doing there!
Our EA – Jennifer Paziuk
Mrs. Paziuk is returning for her fifth year at Zion as an Educational Assistant in the K/1/2 classroom.   We are excited to have Jennifer on our staff once again for the 2018-2019 school year!
Our EA – Lorelei Schamehorn
We are pleased to have Mrs. Schamehorn (or "Mrs. S" as she is affectionately known as) returning as an Educational Assistant in the K/1/2  classroom for the 2018/2019 school year.  Lorelei brings a lot of energy and enthusiasm to our staff!
Our Pastor – Peter Van Katwyk
We are blessed to have Peter here in Prince George as our full time Pastor. We  look forward hearing what God has to say to us through Pastor Peter during chapel times on Wednesday morning.  Pastor Peter moved here just over a year ago from Red Deer, AB and serves both the congregation here at Zion as well as Vanderhoof Lutheran Church.  He can be reached by calling the church office at 250-562-2777 or by email at p.van.katwyk@icloud.com.
Our Office Administrator – Helen Van Katwyk
Where would any church or school be without their valued secretary?  We are  pleased to have Mrs. Van Katwyk on our staff.  Since she arrived last Spring, she has become our anchor in the office!  You can reach Helen by email at zion@zlcs.com or by phone at 250-562-2777.
Our Custodian – Dietrich Hess
Dietrich has been Zion's volunteer custodian for longer than even he would care to admit!  Dietrich has been a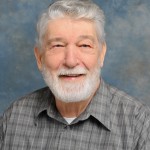 member of our team since we opened the doors in 1999, which means this will be his 20th year of service.  He feels privileged to have been able to serve his Lord in this way.  We are extremely grateful for his dedication and effort to ensure that our messes are cleaned!